Create a Custom Connection to enable Service Requests for the tenants. 

Navigate to the 'Custom' section within 'Connections' section.

Click 'Add' to add a Custom Connection.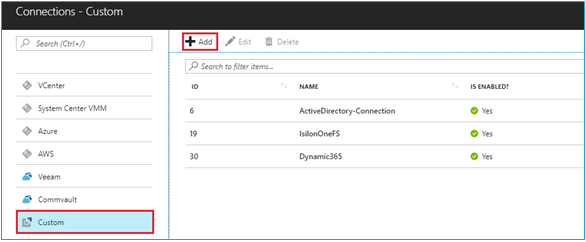 Enter the connection name

Click on 'Add Parameter' button to add custom parameter required for the connection.

Select a parameter and click 'Delete Parameter' button to delete a parameter.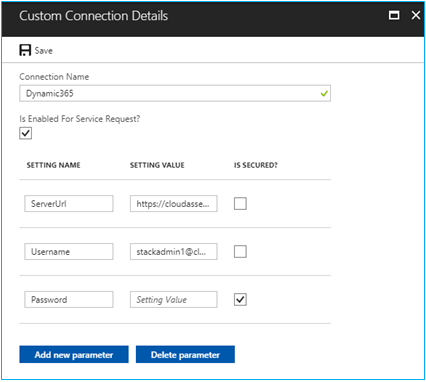 Once the custom connection is created, drill down the connection and click 'Add' to create a Service Request Command.
Provide Command Name, script path.

Select Type as 'Script' and Scope as 'Global'.

If the request needs to be approved by the Admin, then choose 'Approval Required' button.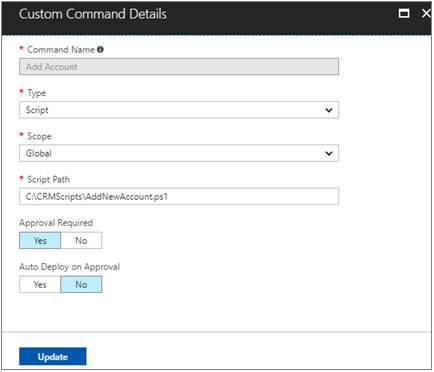 Select the Service Request command created and click the 'Publish to Gallery' command button so that the command is available to the tenants to create a Service Request.